Talka Credit Union takes pride in its community support initiatives through its student bursary program and donations to local organizations. Since 2010, Talka has contributed $300,000 to over 40 associations, foundations and parishes both within the Lithuanian community and outside. Labdara Nursing Home, Canadian Lithuanian Foundation, Canadian Lithuanian Museum, Germania Club, Our Lady of Mercy Parish, St. Peter's Foundation and Teviškės Žiburiai News are included among some of the previous years' recipients.
Included in this total is $40,000 in student bursaries. Talka's Student Bursary program applications are available annually to members in good standing for at least one year and who are registered full time in a government recognized higher learning facility.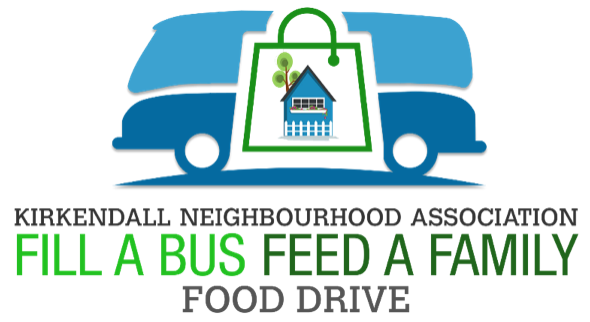 Starting this year, Talka became a proud sponsor of Kirkendall "Fill A Bus Feed A Family" Food Drive.
Talka sincerely appreciates the member contributions and food donations during the first 2019 Food Drive held on Saturday, May 4th. Sponsored food bags are available in branch between June 30th – July 4th for the summer food drive being held on July 6th. Last year Kirkendall collected 16,082 pounds of food in support of Mission Services! Since 2007, 100+ volunteers and supporters have come out each year to support this great community event. Thanks to the generosity of the City of Hamilton, the HSR and ATU Local 107, volunteers cover the streets of Kirkendall in an HSR bus, picking up food collection bags left on doorsteps along the way. Donations are brought back to McMaster Innovation Park, the host location, to be organized before they're loaded onto a Mission Services truck. Businesses, organizations and residents of Kirkendall also come together providing support to cover the Drive expenses through sponsorships and donations. Their generosity not only covers the expenses but also allows us to donate our net event dollars to Mission Services each year.
If you are interested in participating in the worthy cause, you can drop off non-perishable food items in the donation box in branch on your next visit to Talka or visit their website at www://kirkendallhood.ca/food-drive/ and tell them Talka sent you!